Paris guided tours: monuments, museums, permanent collections, temporary exhibitions
historic monuments, major museums or more intimate ones, permanent collections and temporary exhibitions centered around contemporary art, civilizations, history and photography… Every tour is adapted to defined choices and the program is regularly renewed to keep up with the rich Parisian culture of the moment.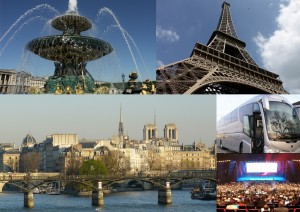 Paris by car
A journey through the heart of Paris, by bus or chauffeured car: the story of the city unfolds during the course of a custom-made itinerary all according to the visitor's pace.
Paris by water
Enjoy breakfast, a snack, a cocktail or dinner aboard a yacht and enjoy the splendor of the City of Lights seen from its river, an opportunity to discover some of the most beautiful beautiful Parisian treasures!